A man. His horse. A land to conquer. From overhanging hills on the Ligurian Sea to the fertile lands of Padana plane. A race against time to accomplish a mission. The protagonist of this legend is Aleràmo, the warrior who, over 1000 years ago, created the first Italian state between Liguria and Piedmont: the marquisate of Monferrato.
History and legend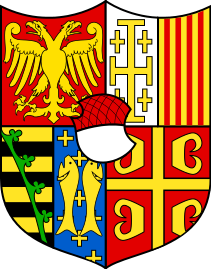 The marquisate of Monferrato, which from 1575 was called "dukedom of Monferrato", was the first Italian independent state, set between southern Piedmont and Liguria. The tradition tells that the land was given to the marquis Aleramoaround the year 900 by the emperor of the Sacred Roman Empire himself, Otto I.
The legend, made immortal in a poem by Giosuè Carducci, tells that the marquis Aleràmo was hired in the imperial army and was invited to join the emperor's court. There he met Alasia, the emperor's wonderful daughter, and felt in love with her. The couple, unable to reveal their love to his majesty, and afraid that he would stop their wedding, ran away.
The emperor discovered them, but, being aware of Aleràmo's courage, he forgave the two lovers and gave Aleràmo some lands;but he imposed him a condition, as a proof of his value and ability: Aleramo would receive all those lands of which he will be able to establish the borders by riding without stop for three days and three nights. The line that defines the borders of the future Monferrato runs for about 400 km. The legend says that Aleràmo rode without stopping for the first two days, but at the end of the second one, his horse died; he then found another one, which unfortunately immediately lost a horseshoe. The rider, with a brick, in Piedmont's dialect "mun", managed to replace the horseshoe (in dialect "frà") and so to mark the border of his lands The name Monferrato, according to this legend, comes from this epic challenge, from the union of the names of the two objects which enabled Aleramo to fulfill the ride: mun and frà. In fact, even today Monferrato's local name is "Munfrà".
The true history of Aleràmo is unfortunately lost, and what we know today is mingled with legend: he remains one of the most mysterious and fascinating characters of Italian history.
Carducciso describes Monferrato in one of his poems:
"Exulting of castles and vineyards, lands of Aleràmo"